Festival Pass (incl. festival catalogue)

35 €, reduced 20 €

Single Ticket Film Programme (all single tickets can also be used for Talks/Conference on that day)

8 €, reduced 6 €

5er ticket

25 €, reduced 15 €

3er ticket

15 €, reduced 10 €

Day Ticket

15 €, reduced 10 €

Single Ticket Exhibition

5 €, reduced 3 €

Festival Catalogue

5 € (plus shipping if applicable)

Videolibrary at Lagerhalle as well as exhibitions at Kunstraum hase29 and BBK Kunstquartier

free
All tickets can be bought from 19 April at the info counter in the Lagerhalle Osnabrück.
Reduced Prices are for Pupils, Students, Holder of Osnabrück-Pass or the NDR Kultur Card.
Children and young people up to the age of 18; Holders of the Kulturkarte; Osnabrück trainees, pupils and students have free admission to the Kunsthalle.
For OS-Card and KUKUK-reductions please ask our staff at the Info Counter.
Downloads
Visitor information
Travel Information
By train
Go by train to Osnabrück Hauptbahnhof (Central Station). From there take either bus lines 10, 15, M2 or X584 to the bus stop "Heger Tor". The Lagerhalle festival venue, with the festival's information desk is located opposite the bus-stop on the street corner.
Trains: www.bahn.de
By bus
Moreover there are some overland coaches that stop in Osnabrück close to the Central Station.
By plane
If you land at Münster-Osnabrück Airport (FMO) you should take the FMO-Shuttle (X 52) to Osnabrück (Bus stop: Universität, OsnabrückHalle). We recommend using this very reasonable priced service.
By car
You can reach us via the A1 motorway, exit "Osnabrück Hafen" or via the A30, exit "Osnabrück Hellern". Follow the Osnabrück parking guide system ("Parkleitsystem") to the "Stadthaus" car-park. The festival venue at Lagerhalle with the festival's information desk is within walking distance of the Heger Tor.
Mediation
During the festival, the EMAF offers a free guided tour of the EMAF exhibition in the Kunsthalle Osnabrück every day at 3 pm. All participants are kindly requested to register in advance by e-mail and to wear an FFP2 mask during the guided tour. These guided tours will be held in German.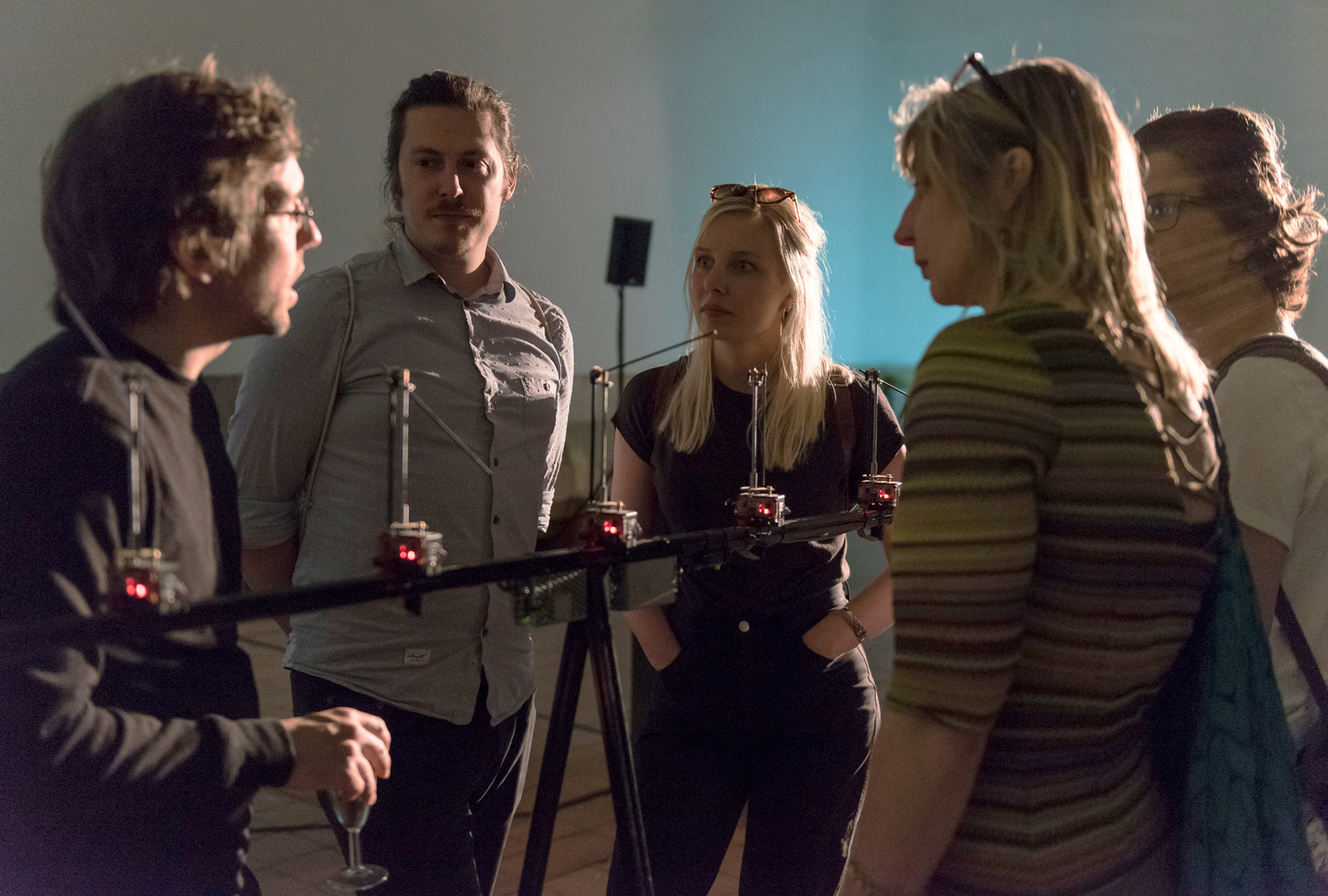 Our trained agents also guide groups (up to 20 persons max.) through the exhibition. For school classes there are special offers and special conditions.
Costs (according to city fee table):
for groups

60 Euro plus admission


for school classes

40 Euro incl. admission
The duration of the guided tours is approx. 1.5 hours. For appointments and pre-registrations, please contact presse@emaf.de
---